Faith in the Public Sphere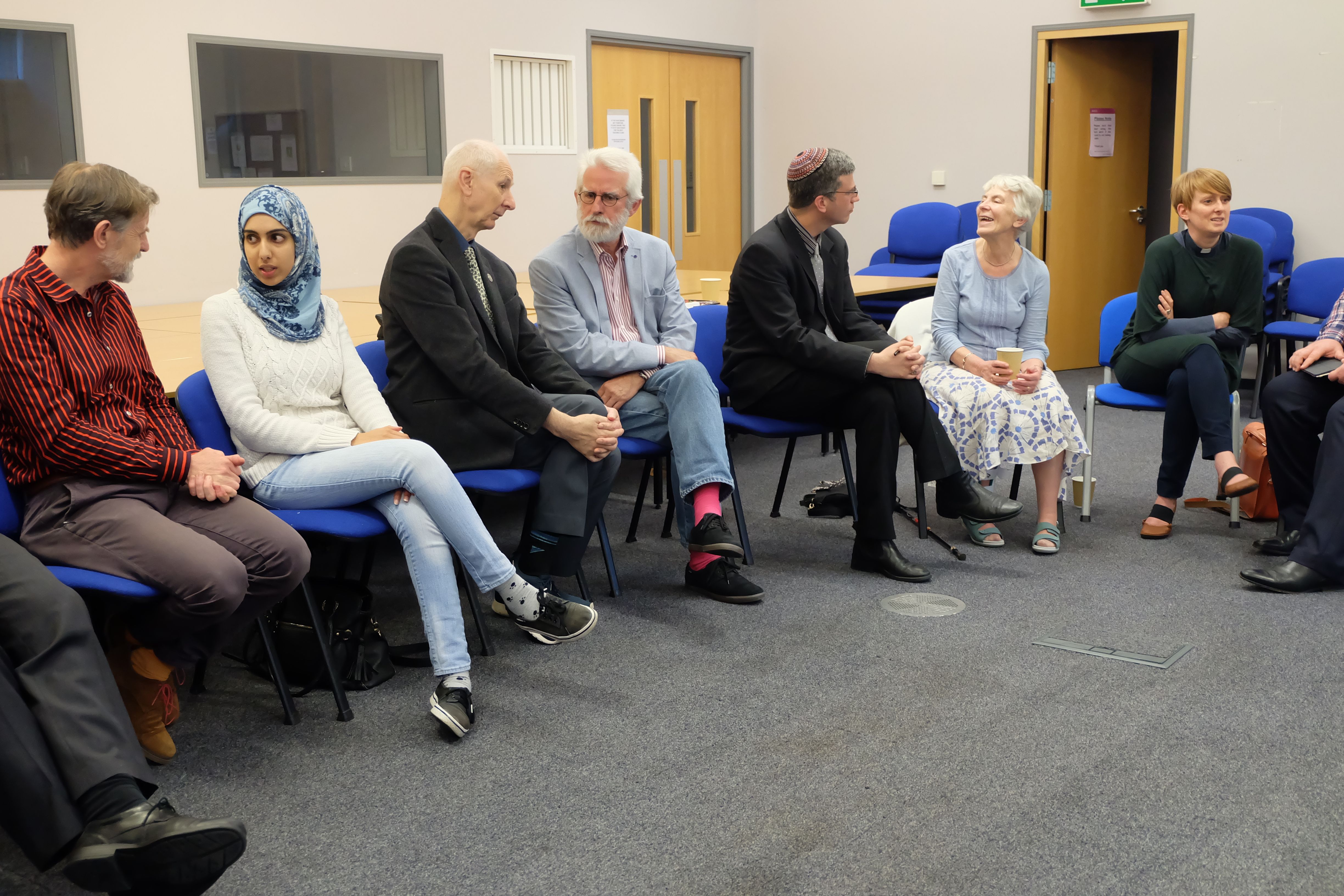 This series of conversations looked at how people of faith operate in the public sphere, where they flourish or feel constrained. We looked at various areas of public life and in what ways people of faith contribute to or are in opposition to the prevailing attitudes in those areas. The report was written by staff from the University of Birmingham and contained recommendations for policy makers and people in business as well as civic leaders.
During the Faith in the Public Sphere programme, we worked with artists Mandy Ross and Jake Lever who were artists in residence and produced works of art to reflect what they saw and heard. Mandy produced the 'Map of Conversationland' which contains pictures, poems and questions to prompt people to join in thinking about the topics discussed. Jake produced the artwork 'Dance' which spent a year touring places of worship encouraging the wider community to join in the conversation. It is now on display in the Birmingham Museum and Art Gallery in the Faith Gallery.
You can download all the resources and watch a video of the artwork being produced on our Resources page.
Art, Birmingham, Birmingham Conversations, Dialogue, Interfaith, Meeting People, Stories of Encounters